SPN CYO Community Service Projects
Putting Faith into Action

We foster self-discovery, self-growth and self-acceptance on the part of participants, with the knowledge of how God loves them and has a plan to work through them to show His love for others. We help participants to work together efficiently to build a better community. We strive to develop a spirit of Christian community among our participants. Our approach is intended to help members assume a measure of social responsibility and challenge them to emulate Christ's example of servant leadership.  Coaches and individual teams are encouraged to do a comunity service project each season.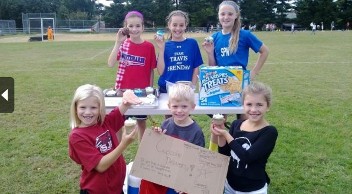 Student Cupcake Sale
SPN students take to the field at a recent JV field hockey game selling drinks, cupcakes and other treats to benefit the SPN CYO program.  Great job guys!
October Breast Cancer Awareness "PINK SOCKS"
Special thanks to all who contributed to the October "PINK SOCKS" service project.  With the huge amount of support we were able to contribute $510 to the PA Breast Cancer Coalition!! Thanks to all !!!!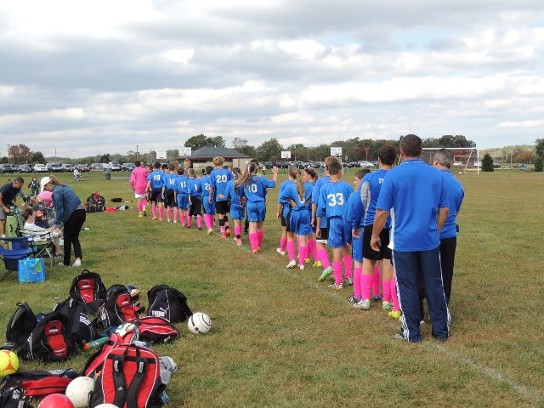 Christmas Stocking For Our Troops!
SPN Girls Basketball Red team recently stuffed and packed Christmas stockings to send to our troops serving abroad. What a great project girls!!  The stocking were received on Christmas eve and appreciated by all!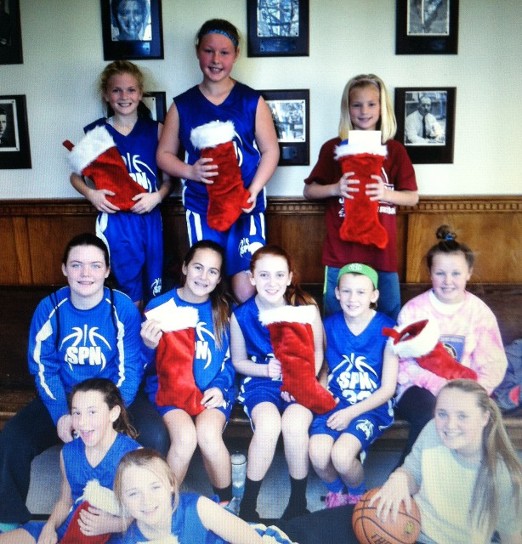 ---